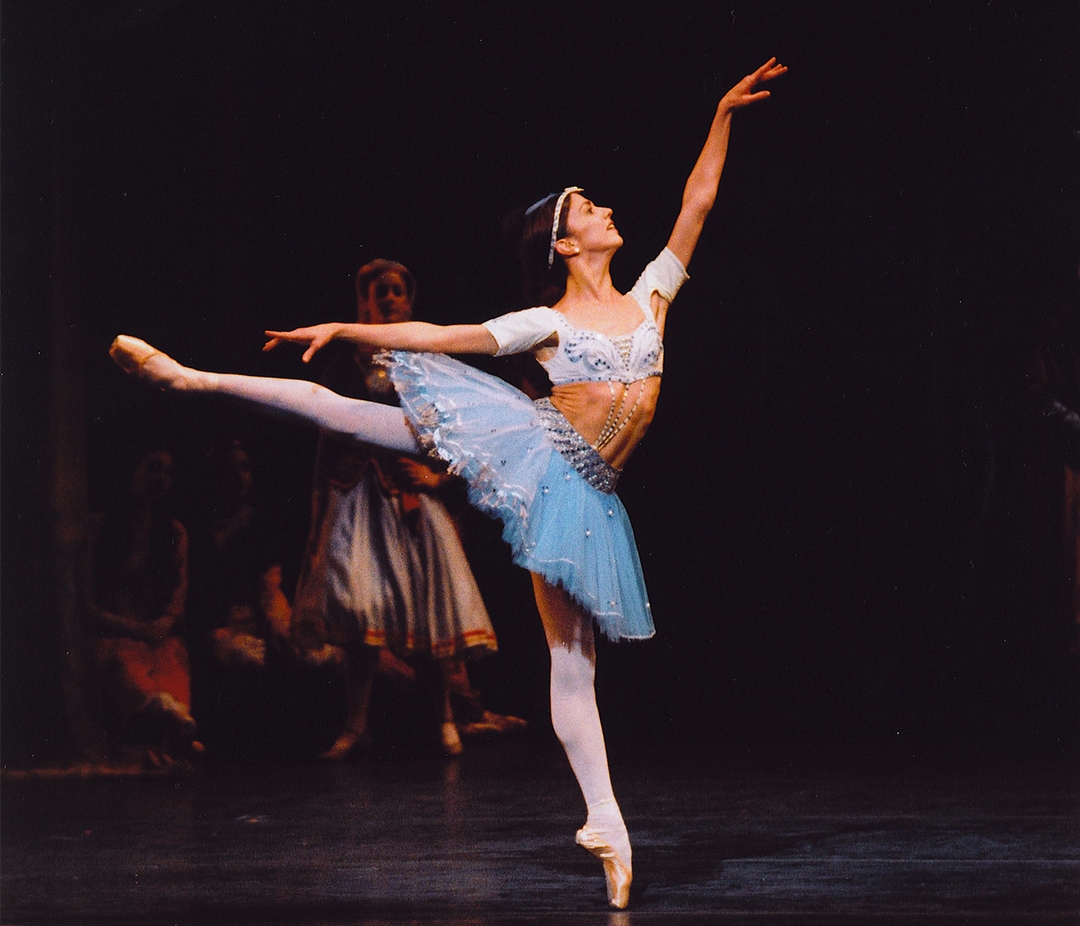 As Odalisque in Le Corsaire by Rosalie O'Connor
Many women influenced and inspired me during my dancing career. One of my first ballet teachers was Arlene Ashton Hay who introduced me to many different coaching styles, from Cecchetti to Bournonville to Balanchine. We performed a lot at a young age, so I was not afraid to try new things. At age 14 I went to Chautauqua to dance in the summer program, where I got to work with Violette Verdy on Concerto Barocco. After a few days, Violette pulled me out of the Corps and I got to dance the second ballerina role. I will never forget being coached by her for such a thrilling part.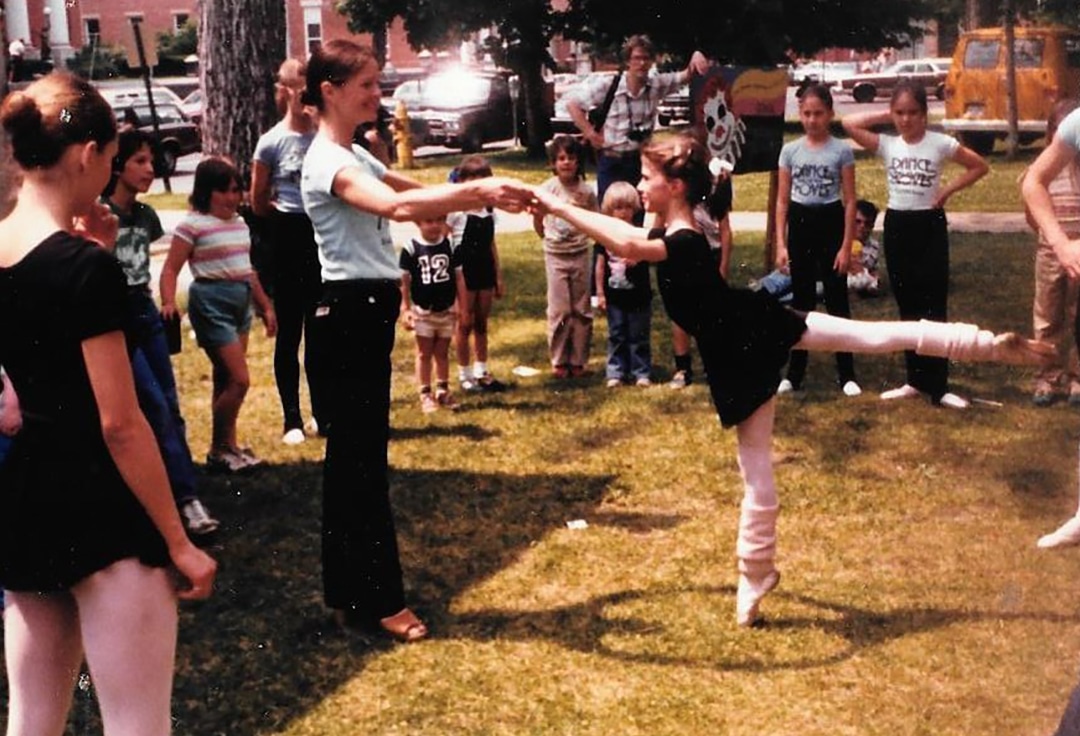 With Arlene Ashton Hay
The following year I was accepted to the School of American Ballet on full scholarship and was coached by teachers Suki Schorer, Madame Tumkovsky, and Alexandra Danilova, which helped to give me the strong technique that would allow me to take on any challenge. I learned Les Sylphide Prelude and 3rd shade variation from La Bayadere from Danilova. She was still showing all of the steps even though she was in her 80's; she would wear a beautiful chiffon skirt that showed her long gorgeous legs and she always had a small handkerchief tucked into the side of her leotard. It was then that I got to watch many performances of NYC Ballet at the NY State Theater, which is now the Koch Theater. I went almost every night! I was very influenced by dancers: the strength and endurance of Merrill Ashley, the beauty of Stephanie Saland, the flexible and energetic Heather Watts, and the pure classicism of Darci Kistler. I would go backstage and both Darci and Heather would give me bags of pointe shoes that they didn't need or want, but to me it was like receiving a bag of gold!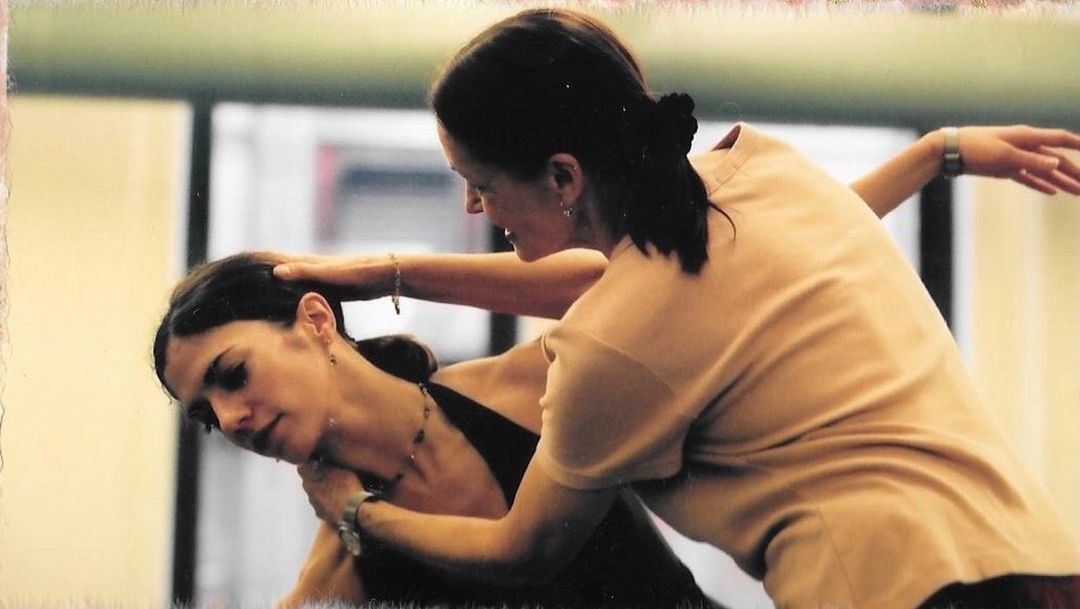 With American Ballet Theatre coach Irina Kolpakova by Rosalie O'Connor
I ended up auditioning for the American Ballet Theatre at the age of 17 and was there until 2003. I admired many dancers then like Cynthia Harvey, Susan Jaffe, Alessandra Ferri and Amanda McKerrow. I was also influenced by Twyla Tharp, who encouraged me to choreograph. I created my first ballet on some of the dancers of ABT at the age of 19. I still choreograph today and love it! One of my coaches at ABT was Irina Kolpakova, who worked with me on my first solo from Don Quixote, as well as many other roles. She was always so positive and encouraging. I was also fortunate enough to work with Ann Reinking, who choreographed the pas de deux While My Guitar Gently Weeps on me and Jose Carreno. I also worked with Natalia Makarova, who was very demanding on style and technique, but from whom I learned so much. I still have the gift she gave me after the first time I danced the lead role of Gamzatti in La Bayadere with Julio Bocca – it's a snake skin belt!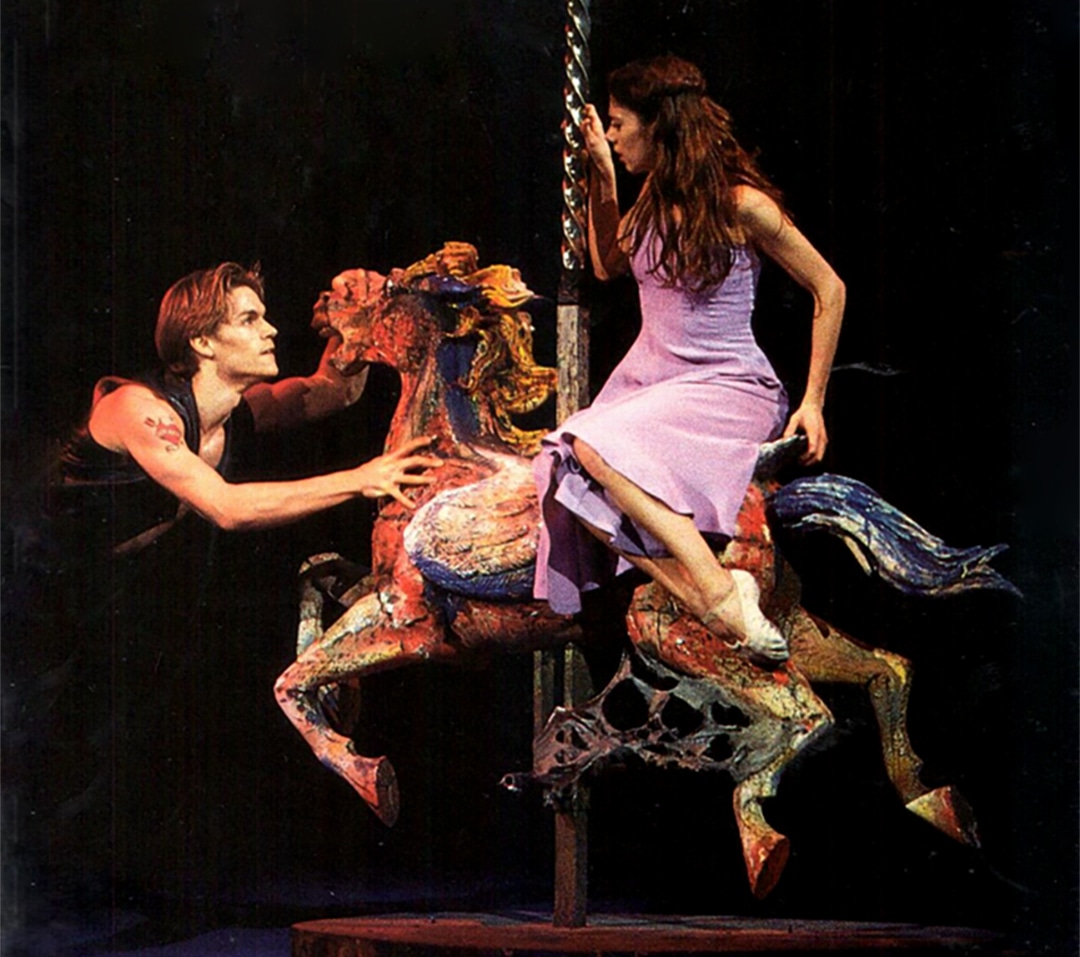 As Louise Bigelow in the 1994 Broadway revival of Carousel by John Marcus/Marc Bryan-Brown
A highlight of my career was having the opportunity to perform the role of Louise Bigelow in the Tony Award winning Broadway revival of Carousel in 1994. There was a nationwide search for someone who could both dance and act in order to play the part. I was so lucky to have been chosen! It was such an incredible year. I still danced with ABT and did eight shows a week on Broadway. It was truly an honor to work with such a talented group of actors and the remarkable director Nicolas Hytner. As a member of American Ballet Theatre, one of my favorite ballets to perform was Lar Lubovitch's full length Othello. He spent a year choreographing the ballet and I got to dance the lead role of Desdemona in the 1997 premiere. It was magical dancing a role like that with my amazing partner Desmond Richardson.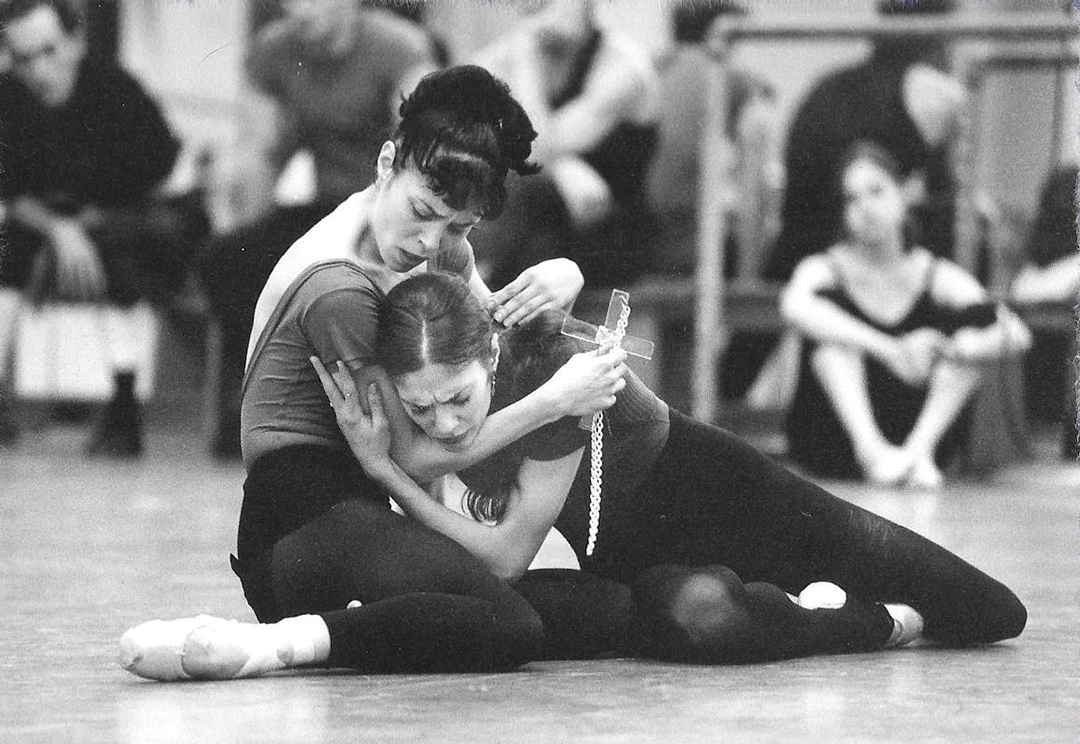 As Desdemona with Susan Jaffe as Emilia in Lar Lubovitch's Othello by Rosalie O'Connor
It was shortly after this that Desmond and Dwight Rhoden invited me to dance with their company Complexions. I worked with them over the next eight years until my final bow on Mother's Day 2005 when I was four and a half months pregnant. It was so poignant that my last show was on the day when I was about to embark on a new chapter in my life of Motherhood!
Now as a Ballet Master at Colorado Ballet, I love to share the knowledge that was given to me by these amazing ballerinas! I love to tell stories too and maybe share a few secrets of the trade. It gives me great pleasure to work with someone who is really open to corrections and suggestions, and it is so rewarding when you see a dancer you've been working with, who has been struggling with a particular movement, finally get it! A high standard was asked of me as a dancer, which I carry on and ask of the dancers with whom I work. It is not only the hours that are put into a rehearsal day that make a great dancer; they have to be willing to put their whole heart and soul into it too. It is so fulfilling when you teach someone the steps and they blossom on stage and make it their own. As a coach, that's when you know you have done your job well!