Spotlight Series: Ballet Master Maria Mosina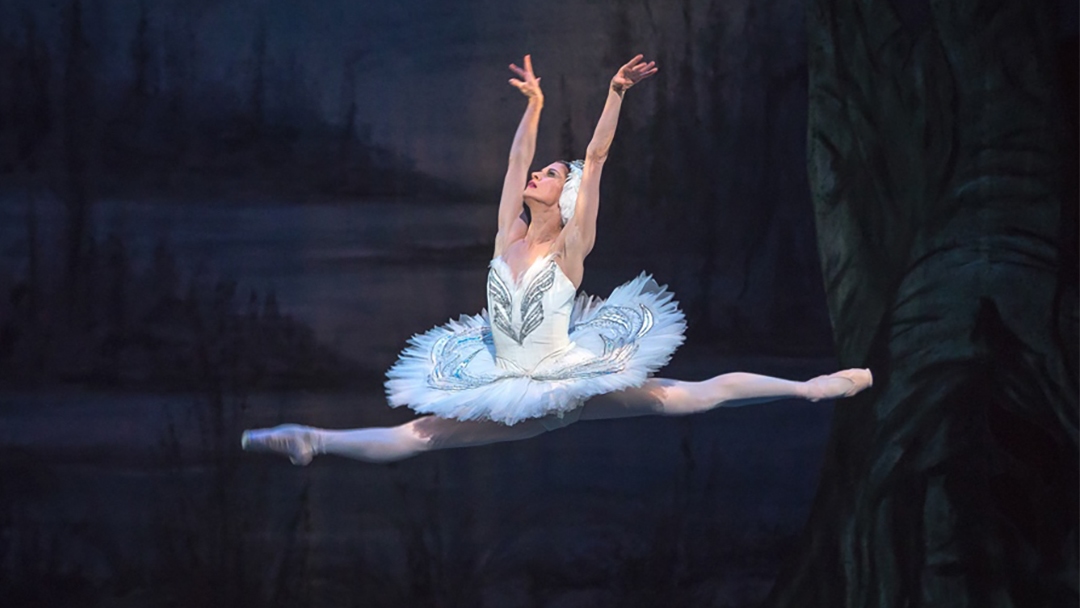 As Odette in Swan Lake during her farewell season with Colorado Ballet
I was born in Moscow, Russia. My education as a ballet dancer began at the Bolshoi Ballet Academy, which is also known as the Moscow State Academy of Choreography. It is one of the oldest schools in the world, with some of Russia's most beautiful and legendary teachers. My ballet teachers were Samarokova Valeriya Sergeevna, Peterson Rimma Stepanovna, and Ryabinkina Elena L'vovna. They taught me the basics of classical ballet, as well as the correct approach to performing technical dance movements in class and on stage. They helped me develop my abilities as an artist and gave me the confidence to become a professional ballet dancer. They also instilled in me a deep love for other art forms as well, which still helps me to explore reality, the past and the future of life. I learned to be disciplined, to follow the rules of work ethics, to adhere to traditions, style and taste, and to be dedicated to the job – life lessons and skills that I credit to my teachers! Although in ballet class they were very strict and demanding, behind the closed doors of the ballet studio they were always open to giving any advice, help and support. Their mentoring was very important and valuable in both the good and bad moments, in times of victory, doubt and failure during my studies at the Academy.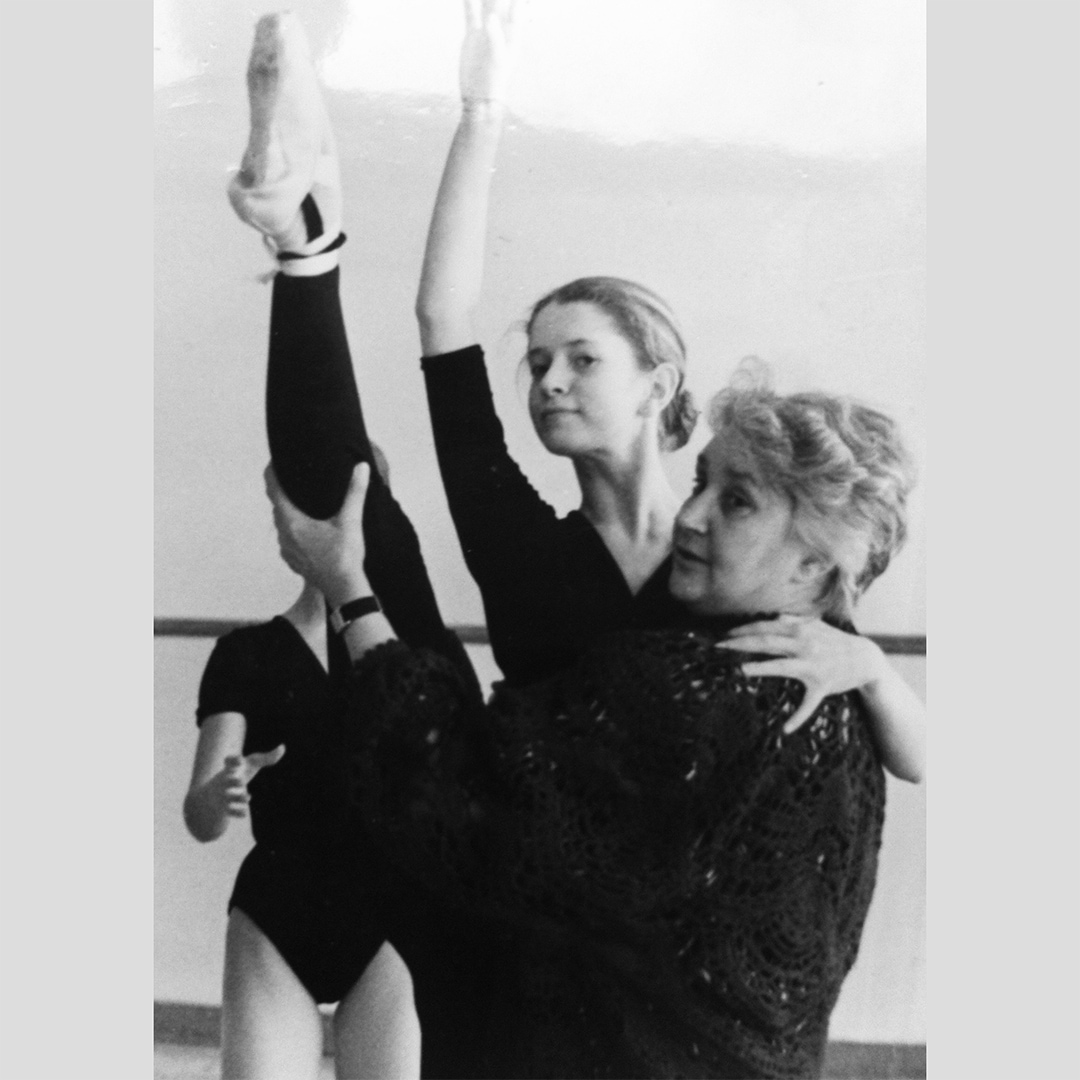 At Bolshoi Ballet Academy with beloved teacher Rimma Stepanovna Peterson (Age 16/17)
When I was invited to work in The Bolshoi Theater, I could not believe that I would now constantly be around ballet legends. I was so grateful to have the opportunity to work, communicate, take classes and rehearse with the best of the best in the ballet world, and to participate in the same performances and concerts as them, or to watch their amazing performances from backstage. While at Bolshoi, I was fortunate enough to attend the ladies' morning class led by Marina Semyonova; she was the first and favorite student of the legendary Agrippina Vaganova! I was also able to take classes with Marina Kondratyeva and Rimma Karelskaya. With Kondratyeva and Karelskaya, as well Natalia Bessmertnova, I had the honor to work on my first solo appearances and leading parts.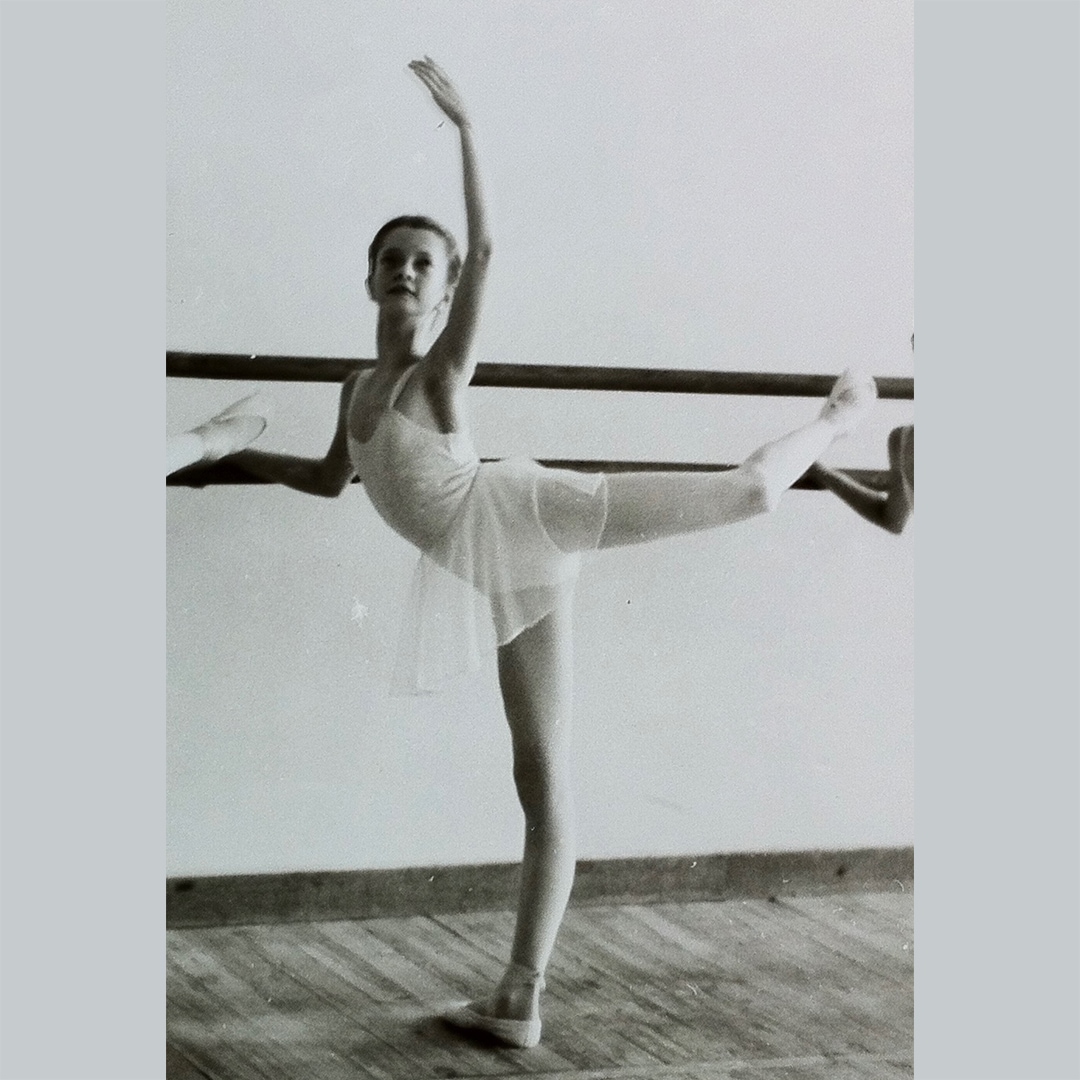 At Bolshoi Ballet Academy (Age 12)
All the ballerinas of The Bolshoi Theater of that time left a great imprint on my development as a professional ballet dancer, and as a person who devoted her life to being a messenger and servant of Terpsichore, the goddess of dance and chorus. My favorite ballerina was, and still is, Ekaterina Maximova: her masterworks on stage, interpretation of ballet roles, collaboration with many choreographers from around the world, ballet movies and life story have inspired my eyes and soul since I was a child. She influenced me to believe in myself, work hard, and find my own path and vision in preparing for and performing roles in all of the repertoire that I danced.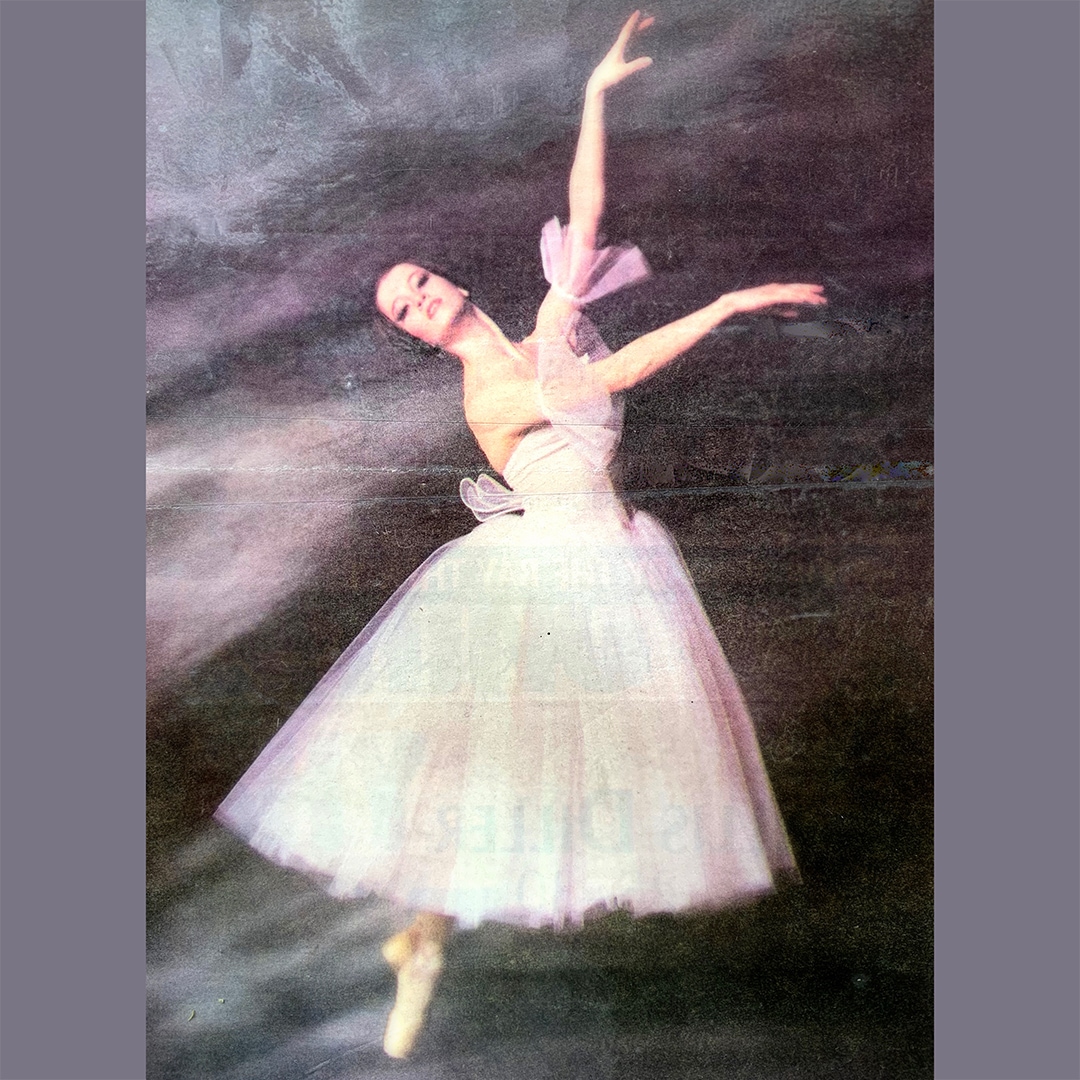 As Giselle (Age 19)
When I moved to the United States and started dancing with Colorado Ballet, I continued to expand my repertoire with classical, neo-classical, contemporary and modern productions (thank you to the Artistic Directors of Colorado Ballet for believing and trusting in me!). I performed in productions by iconic, well-known and talented American women choreographers, such as Agnes de Mille's Rodeo, Martha Graham's Appalachian Spring, Twyla Tharp's In the Upper Room and Nine Sinatra Songs, as well as works by Jessica Lang, Emery LeCrone, Amy Seiwert, Jodie Gates, Sandra Brown and Lorita Travaglia. I participated in many new ballets and choreographic creations that were commissioned for Colorado Ballet, where I had the opportunity to fulfill, I think, the dream of every ballet dancer: when a role is created specifically for you, taking into account the capabilities of your body, temperament and personality.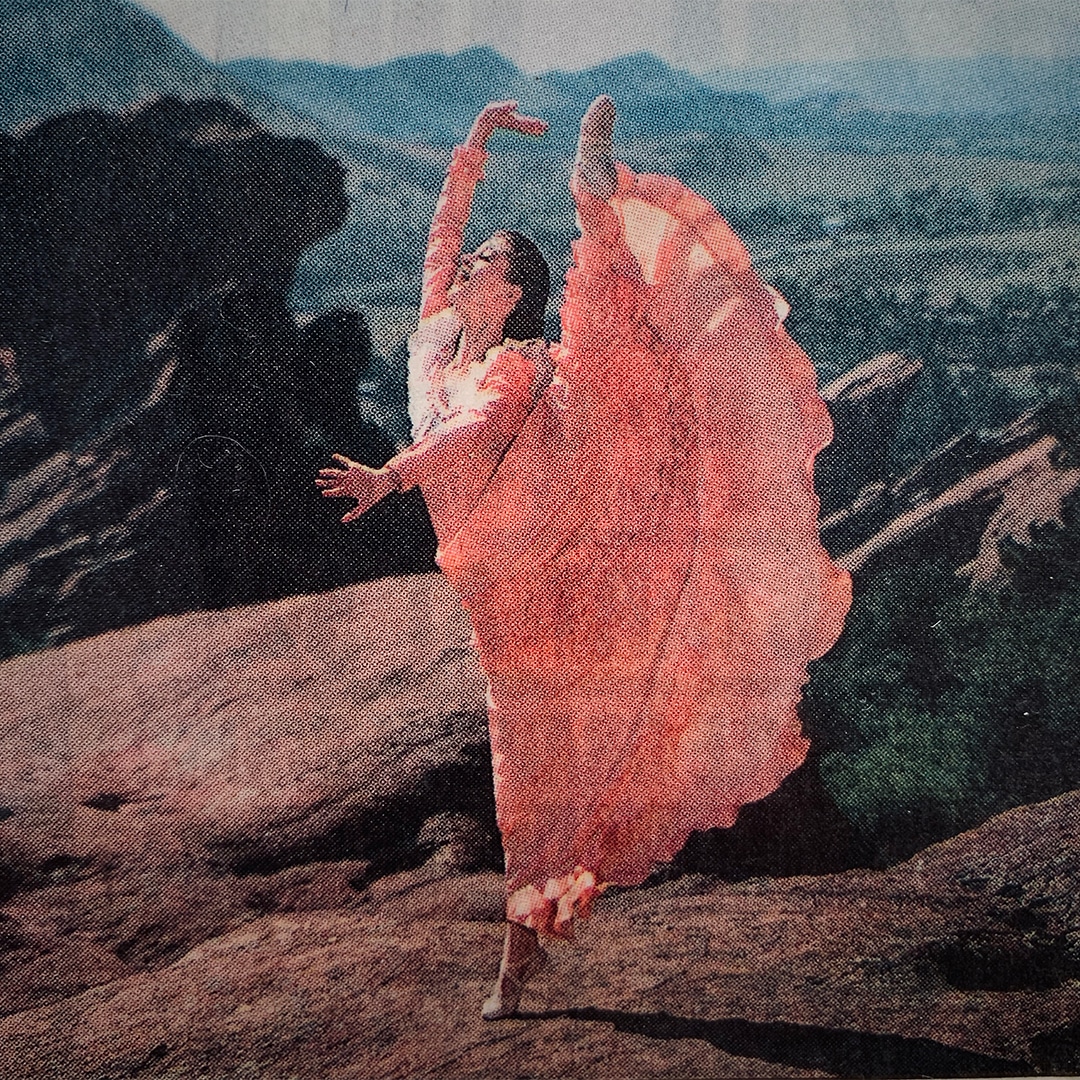 As the Bride in Martha Graham's Appalachian Spring
During my dance career with Colorado Ballet, I decided to return to Bolshoi Ballet Academy to get my diploma as a ballet teacher. For five years I studied in absentia, with two, sometimes three or four, annual trips to Moscow to study in-person and pass midterms, tests and examinations. I received a B.A. in ballet dance methodology, pedagogy and choreography from the Bolshoi Ballet Academy, also known as the Moscow State Academy of Choreography.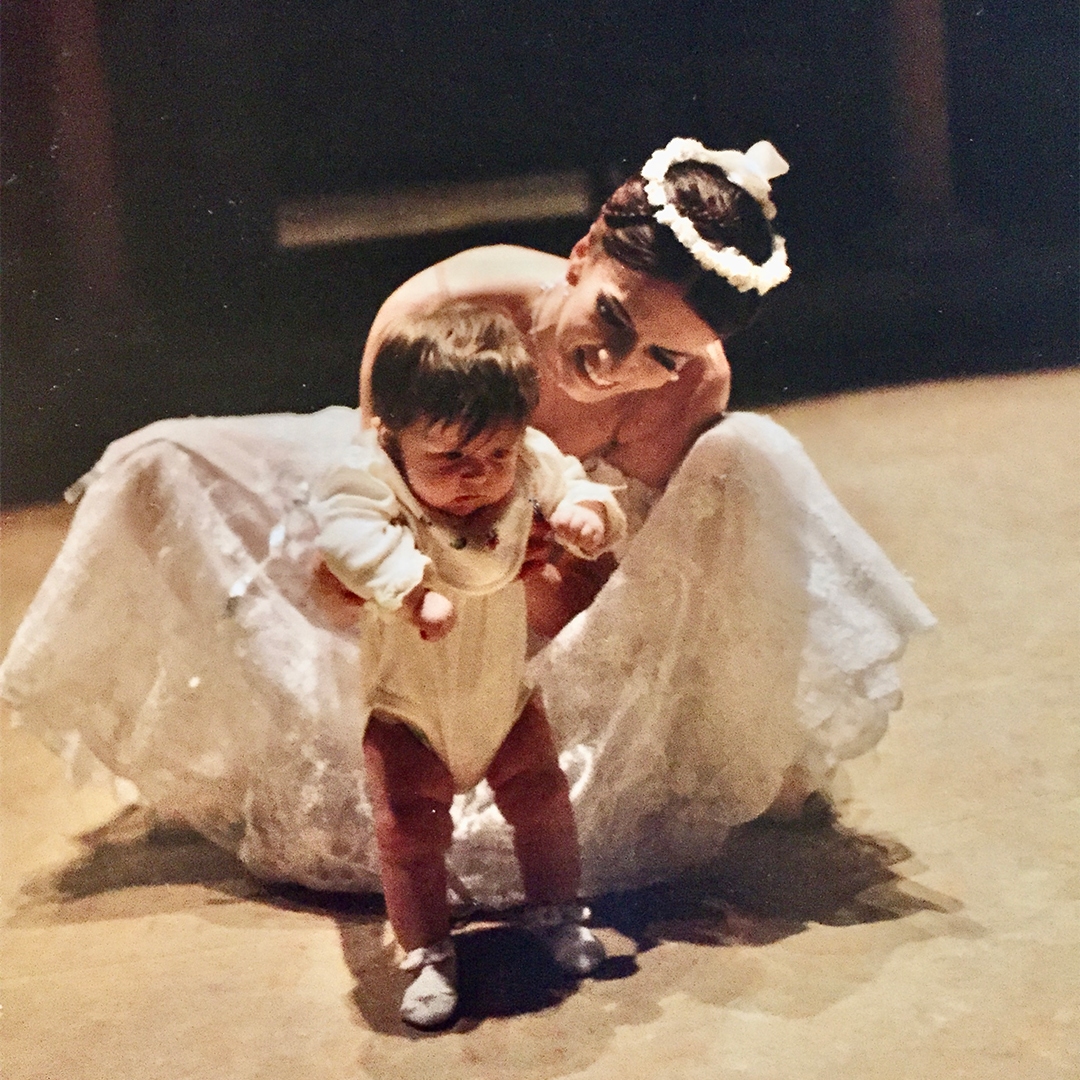 In Coppelia with daughter Sofia, in her first performance with Colorado Ballet following her maternity leave
Colorado Ballet is my second home and has always supported me in my professional and personal life. I've been incredibly lucky to have always been surrounded by so many friends, colleagues and partners, respected teachers, mentors, choreographers, leaders, fans and donors – each of you in your own way left a mark on my soul and in my heart.
I am very glad that our company has performed and presented so many works created by female choreographers. It is very important and inspiring to hear their voices and see their unique perspectives through their choreography, as well as the stories they choose to tell. As women, we can expose more layers; sometimes we know we are breaking inside, but we must remain strong on the outside. Or vice versa: we have to be so light, gentle, beautiful and ethereal on the outside, but maintain our courage, confidence, strength and power inside.
For me, the profession of a ballet dancer has always been so much more than just a job. This is my passion, my whole life of service to the art of ballet and dance. This is a journey that allows one to continue to improve, to overcome challenges, and to grow both physically and spiritually. I always loved what K. Stanislavsky once said: "One should love art inside oneself, and not oneself in one's art." This art inspires me, enables me to create and move forward, to create for art's sake, and not for my own sake. This love and this passion will always stay with me, and I am happy to share these feelings and knowledge with the next generation of dancers.