Colorado Ballet Appoints Sameed Afghani as Executive Director to Lead Colorado Ballet alongside Artistic Director Gil Boggs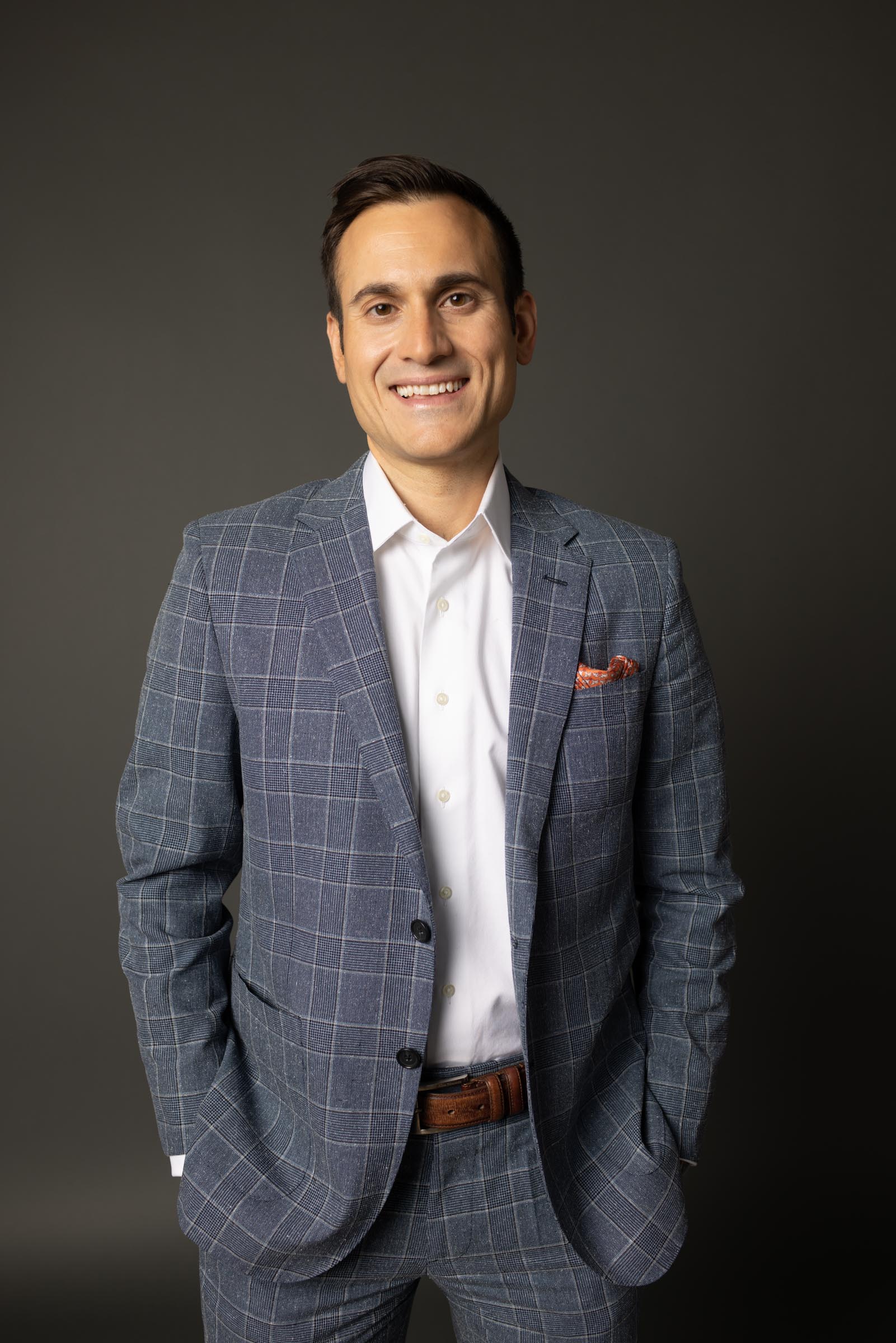 DENVER (Dec. 12, 2022) – Colorado Ballet announces the appointment of Sameed Afghani to the position of Executive Director at Colorado Ballet to lead the organization alongside acclaimed Artistic Director Gil Boggs, who was appointed Artistic Director in 2006. Sameed Afghani's appointment will become effective on February 1, 2023.
Afghani joins Colorado Ballet from the Atlanta Symphony Orchestra, where he served for nearly five years as Vice President and General Manager. Prior to that, his career included leadership positions with the Chicago Symphony Orchestra and an Executive Director position with the Ocala Symphony Orchestra.
After an extensive national search, Colorado Ballet's leadership and co-chairs of the Board of Trustees, Susan Bailey and Greg Laugero, couldn't be more pleased with this appointment. "Our national search for this key leadership position yielded several highly-qualified candidates," stated Bailey. "After conducting a comprehensive selection process, it became evident that Sameed Afghani demonstrated the experience, successful track record, business acumen, vision and leadership qualities we were seeking."
"In addition to Afghani's experience and qualifications, his personality is magnetic," stated Laugero. "Not only has he demonstrated success in the performing arts industry serving in significant leadership roles, but he is also instantly likeable, and we look forward to seeing the abundance of energy and fresh perspective he brings to our incredible organization."
"We are very grateful for the support our community has shown Colorado Ballet these past several years, which has enabled us to experience an outstanding season so far with all performances selling out at a record pace," stated Artistic Director Gil Boggs. "We have an incredible growing roster of dancers, talented and committed staff members, and enthusiastic patrons and supporters who make what we do possible. I am so proud of our organization, and I am truly pleased to welcome Sameed to Colorado Ballet. I look forward to partnering with him to take this organization to greater heights."
"It is an honor to have the opportunity to lead this storied institution alongside Gil," stated Sameed Afghani. "This is an incredibly exciting time for Colorado Ballet. I look forward to working with the Staff, Dancers, Orchestra, Board, and stakeholders across Colorado to advance the Ballet's commitment to artistry and service to our community."
As a leader and innovator in the performing arts and the Vice President & General Manager of the Atlanta Symphony Orchestra, Afghani was responsible for driving the development and execution of the ASO's strategic vision. Afghani oversaw management of the orchestra and general operations, and assured the professional execution for concert productions, media projects, and touring activities. Afghani has over ten years' experience in the performing arts industry. Previously the Manager of Audio Media and Operations at the Chicago Symphony Orchestra, he also served as Executive Director of the Ocala Symphony Orchestra. A graduate of the University of Florida, Afghani holds a B.S. Degree in Finance from the Warrington College of Business, a B.A. Degree in Music Performance from the School of Music, and a M.M. Degree in Instrumental Conducting from the School of Music. He currently resides in Midtown, Atlanta.
ABOUT COLORADO BALLET
Presenting exceptional classical ballet and innovative contemporary dance through performances, training, education and community engagement, Colorado Ballet continues to inspire and grow an increasingly diverse audience base in Denver, Colorado. Established in 1961 by Lillian Covillo and Freidann Parker, Colorado Ballet is a non-profit organization celebrating 62 years of excellence. As a world-class professional company serving over 100,000 national and international patrons, Colorado Ballet presents 58 performances annually to sold-out audiences in the 2,000 seat Ellie Caulkins Opera House. The Company's 35 professional dancers and 26 studio company dancers come from all over the world. Colorado Ballet's The Armstrong Center for Dance, a 35,000 square foot building, boasts eight state-of-the-art professional dance studios and amenities for the professional Company. Under the direction of Artistic Director Gil Boggs, Colorado Ballet performs classical ballet masterpieces, full-length story ballets and its critically acclaimed repertory production Ballet MasterWorks, featuring varied works from neoclassical ballets to world premieres. The Raydean Acevedo Colorado Ballet Academy serves over 1,200 students from toddlers to seniors each year. Colorado Ballet's Education & Community Engagement offers programs to students and community members, making over 25,000 contacts and reaching over 200 schools and organizations annually. Participants come from a variety of backgrounds and socioeconomic statuses including youth, families, teachers, and people with and without disabilities. For more information, please visit coloradoballet.org.