The Raydean Acevedo Colorado Ballet Academy Wins Outstanding School Award for the Second Consecutive Year at Youth America Grand Prix's Denver Regional Competition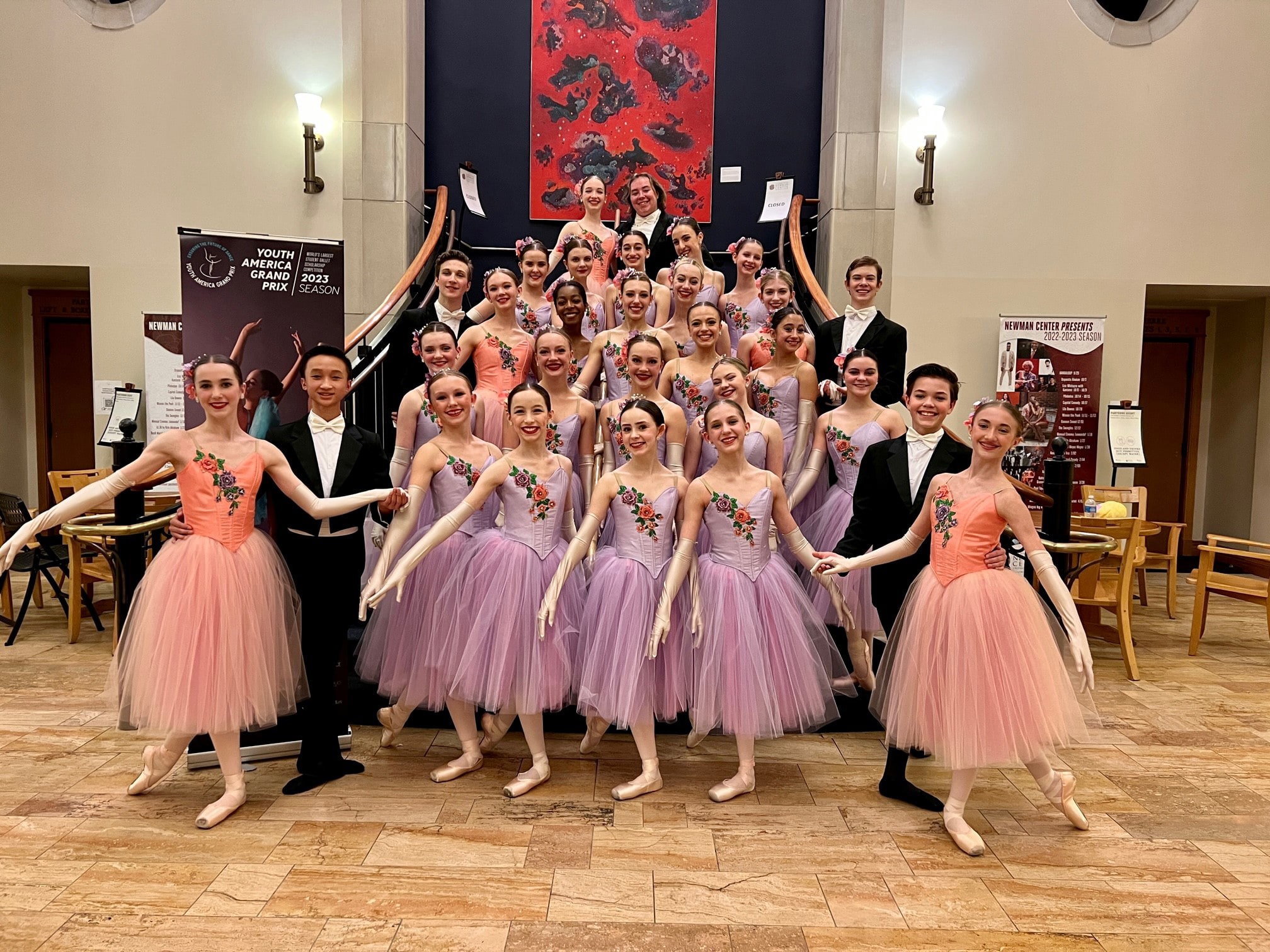 DENVER, CO (March 2, 2023) – Colorado Ballet Academy (CBA) received the Youth America Grand Prix (YAGP) Outstanding School award for the second consecutive year in the Denver Regional Competition, which took place February 24–26, 2023. CBA students claimed first place in the Large Ensemble and Senior Men Classical categories, as well as second place in the Pas de Deux and Junior Women Classical categories. Third place was awarded to CBA students in the Large Ensemble, Pas de Deux, Junior Men Classical, Senior Women and Men Classical and Senior Contemporary categories.
In addition to these results, two large ensembles, three small ensembles and ten soloists ages 12–18 from Colorado Ballet Academy have been invited to compete in YAGP's International Finals in Tampa, Florida.
"I am thrilled to announce Colorado Ballet Academy's incredible, record-breaking placements at the Youth America Grand Prix regional competition in Denver this past weekend," stated Academy Director Erica Fischbach. "Our students brought elegant artistry to the stage, radiating warmth and joy with each variation and ensemble piece. We are so proud of each student's inspiring focus, dedication and work ethic, and thankful for the support from our extraordinary faculty, coaches and families. The incredible community here at Colorado Ballet Academy is what makes this the premier destination for ballet training in the state."

For more information about Colorado Ballet Academy's programs or classes, please call 303-339-1623 or email academy@coloradoballet.org. For press inquiries regarding Colorado Ballet Academy, please contact the company's communications staff listed at the top of this release.
ABOUT COLORADO BALLET ACADEMY
Founded in 1951 by Lillian Covillo and Freidann Parker, Colorado Ballet Academy is the official school of the Colorado Ballet. Under the leadership of Colorado Ballet Artistic Director Gil Boggs and Academy Director Erica Fischbach, the Raydean Acevedo Colorado Ballet Academy (CBA), is the region's premier source for ballet training. CBA's unique relationship with the professional company and artistic staff of Colorado Ballet provides superior faculty who are dedicated to developing and inspiring each child to reach their full potential. Aspiring pre-professional students along with those who simply enjoy dance and wish to gain the benefits of studying this classical art form receive the highest caliber ballet instruction in an environment that fosters excellence, individuality and creativity. CBA's curriculum is grounded in formal classical ballet technique and follows the traditional classical sequence of training intended to increase each student's technical skill, stamina and artistry. Elements of the Russian, French and Italian schools are taught according to age and physical development, resulting in finished dancers with clean and virtuosic technique, brilliant artistry, stylistic versatility and the prowess to thrive in the diverse choreographic demands of today.